About GrayMar Environmental
"We are an environmental services company with a mission to deliver safe, responsive, innovative, and cost-effective environmental service solutions to support and exceed our customer's needs.
GrayMar's management team has over one hundred years of combined environmental management and field experience. The company strengths include "hands-on" project experience, mechanical innovation, high-level project management and best-in-class customer service. We pride ourselves on our integrity and strong work ethic forged in previous military service.
Our Team
Our management team has worked in the environmental industry since 1988. Over the last 30 years, our team members have held high level management positions for a multi-billion dollar environmental company as well as in private industry. Our experience is built from the field level up so our understanding and knowledge offers our customers safe, innovative, practical and cost-effective solutions. Our many of years of experience also plays a strong role in our diverse services capabilities that we offer our clients.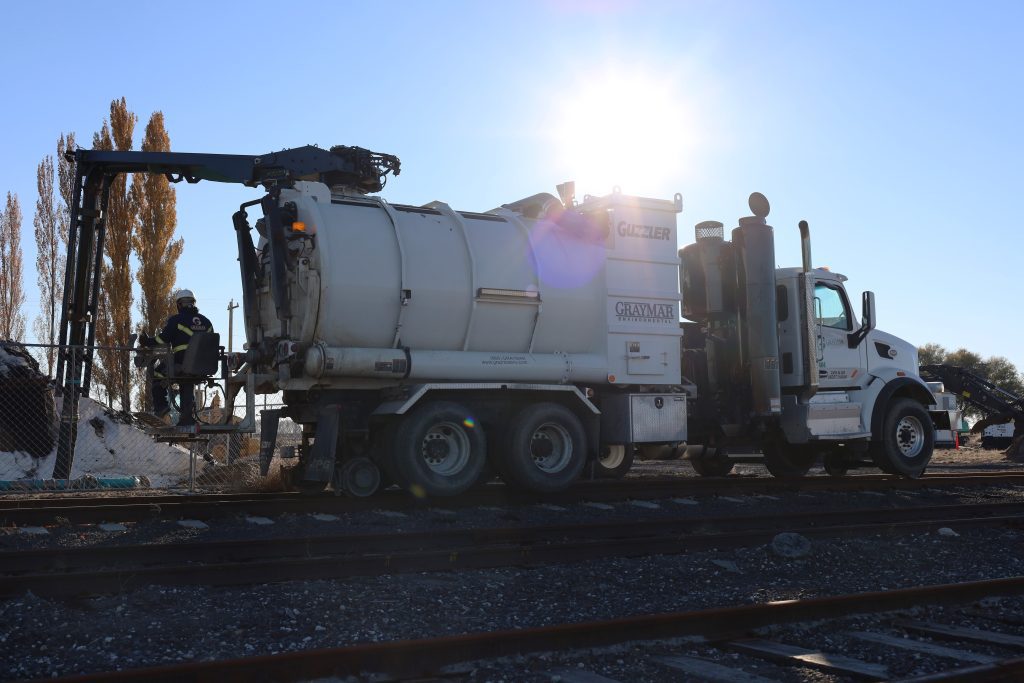 Our Background
The GrayMar Management team has safely and successfully performed hundreds of environmental projects since 1988. GrayMar brings its extensive environmental management experience to every project it proposes and implements. Our experience and knowledge provide the best available technology with a streamlined implementation that efficiently and successfully meets the customers' environmental objectives. The GrayMar management team brings innovation to the forefront. Our team members have been instrumental in the development and fabrication of industrial cleaning technologies such as Mini Mac's and Super Mac's which are efficient crude oil and light oil cleaning equipment that are still being utilized today. The development of intermediate sized flexible sacks and loading frames to meet regulatory specifications have maximized hazardous waste transportation and serves as another example of ways that we deliver efficiencies and cost savings to our customers. GrayMar offers unparalleled approaches that are safe, efficient and designed to satisfy our customers' goals.
Health & Safety
The GrayMar Environmental management team has a rich history in building top notch safety programs and cultures. GrayMar understands the importance of safety on every project and that each site has very specific requirements and safety management practices which govern the overall implementation and ultimately its success. To ensure that all aspects of health and safety are meticulously implemented, GrayMar has the support of a full time safety professional with over 20 years of experience including oversight and management for a high profile chemical manufacturer. In addition, GrayMar supports each project with a program manager who understands all facets of the tasks that need to be completed and will ensure they are implemented in a safety conscientious and duteous manner. GrayMar has a zero tolerance safety policy which provides a foundation to ensure that all activities, no matter how seemingly simplistic in nature, are implemented in a thoughtful and measured approach. Safety is everyone's responsibility and the implementation of a behavior based approach adds the necessary level of accountability to be successful. Safety is the foundation of any successful organization. One of the key building blocks to excellent safety performance is through a rigorous and thorough "hands-on" training program.
To the right is a list of training and health and safety requirements that GrayMar personnel maintain to support the multitude of services we perform:
Field Services
Confined Spaces
Household Hazardous Waste Services
Training Services
Environmental Products
Emergency Response
Railroad Derailments and Non-Accidental Releases
Remediation Services
Waste Transportation and Disposal
Training
40-HR HAZWOPER
Anti-Harassment Training
Basic First Aid
Bloodborne Pathogens
Cold Stress
Compressed Gas Cylinders
Confined Space Entry
Dealing with Drug and Alcohol Abuse
Driver Safety – Defensive Driving
Electrical Safety
Emergency Response
Ergonomics
Fall Protection
Federal Hazardous Waste Management – RCRA
Fighting Fatigue
Fire Prevention
Forklift/Powered Industrial Truck Safety
GHS Container Labeling
Hand & Power Tool Safety
Hazard Communication
Hazard Recognition
Hazardous Materials Labels
Hearing Conservation
Heat Illness Prevention
Horseplay Prevention
Hydrogen Sulfide Safety
Lead Awareness
Lockout/Tagout
Personal Protective Equipment
Portable Ladder Safety
Respiratory Protection
Slip, Trip, and Fall Prevention
Spotter Safety
Walking and Working Surfaces
Key Documents and Resources
Graymar Environmental Credit Reference
W9 2021